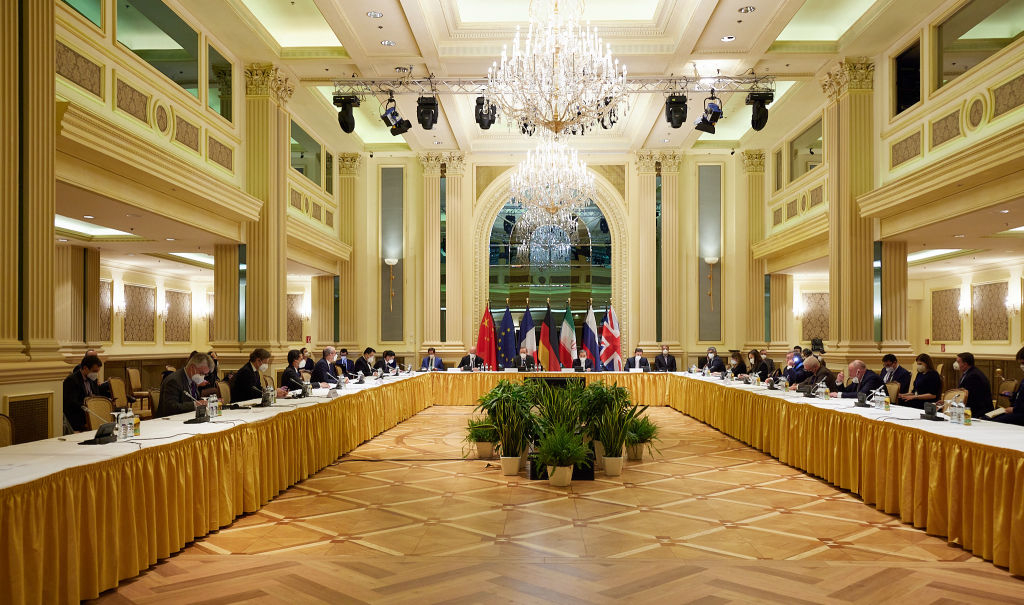 A response to the Gatestone Institute report on radical Islamists in Germany.
https://www.gatestoneinstitute.org/9614/germany-saudi-arabia-qatar-kuwait
"Declining to assimilate in the West continues with the apparent, religiously mandated, preference to have the host countries become Islamic."
As Tom Holland has shown the actual shape of Islam is dependent on Byzantine Christianity. The notion of Christendom and Christian States is still held in the USA and Europe. Germany has state supported Churches. Can you blame Muslims for believing they have as much right to change countries into Islamic States? First of all there are no Christian states or nations. There are only Christians within each State. We must get rid of mind set of Christian Europe and see our states as secular as soon as possible. George Igler calls for assimilation for Muslims living in Germany. This is an unacceptable demand and must be resisted by all who believe in human rights. Assimilation leads to the loss of one's own culture and identity. Anyone coming to any European country must integrate and respect the constitution of that state. Anyone attempting to set up an Islamic enclave using the device of Sharia law as a minority and seeking to undermine the constitution of that state must be expelled. We can't have Apartheid Islamistans in our midst. However, religious freedom must be protected. This documentary gives a good insight into this issue.
Viewing this video and seeing the absolute position of Khalid Kelly will get the message across to the challenge we face.
There is in this article a confusion about the term Islam and Islamism. Daniel Pipes has argued the cure to radical Islam is moderate Islam. Obama and Merkel refuse to use the term Islam in their statements and critics of them both and Trump wants to stop all Muslims coming into the USA. The problem is not Islam, or Muslims but the cultist form of conditioned thinking we call Islamists who are no different from the same conditioned cultists that led the 1916 Uprising and who in every generation do the exactly the same things we see in Berlin, Brussels and Berlin.
Following the logic of this article the British should have banned all Irish people from the UK during the same type of campaign as we see here. In fact it was the Irish that first developed most of the strategies we are looking at currently in the 19th century such as the No warning bomb developed by Donovan Rossa.
The British were able to distinguish between the revolutionary IRA operatives under the cult of death ideology and undue influence and Irish people in general who were equally victims of this diseased ideology. Those responsible for this are trying to take over our Republic still and the 1916 commemorations have made their task easier.
The bloody aftermath of the Mount Street bomb, 29th October 1975
Police at the scene of the IRA Walton Street bomb
Campden Hill Square – explosion
Police marksmen train guns on first floor flat. Flat number 22b Balcombe Street ..
Now coming to Germany I must express an interest. I am the child of an Irish D Day veteran and a German mother whose father was in the Justice ministry of the Weimar Republic. I have been reading hatred directed against Merkel and comparing her policies to Bomber Harris or that she is the worst Chancellor since Adolf Hitler. Why? Because she allowed Muslims=Jihadis into Germany. When asked what they would have done with the refugees and migrants most of the suggestions are just totally off the wall and without any political possibility. Also they fail to take into account that the Belgian and French attacks were from people who were from communities within those countries, and not recent arrivals. In other words the issue was about the failure of integration not immigration. Most people reject the right wing parties that wish to feed politically of this mess in Germany. I find the reaction that suggests every terrorist action is directly related to the decision to allow migration last summer infantile and totally unfair. Germany has had a coalition for decades, what politically will be possible next year? Nothing. Merkel will in due course be recognised as the person who brought Germany to a place of resolution and proved that they have destroyed the ghosts of anti-semitism. That does not mean there is not a lot of work to be done in Germany. Last year she had Erdogan as an Islamist tyrant shooting down Russian planes, Russia rampant and Syria a war crime state with Isis everywhere. We are a continent which is near the end of its life span and the US Republic is likely to be coughing its last breath after next month after the Trump's coronation. I use the word advisedly.